Ettrick Rocks – King Island
---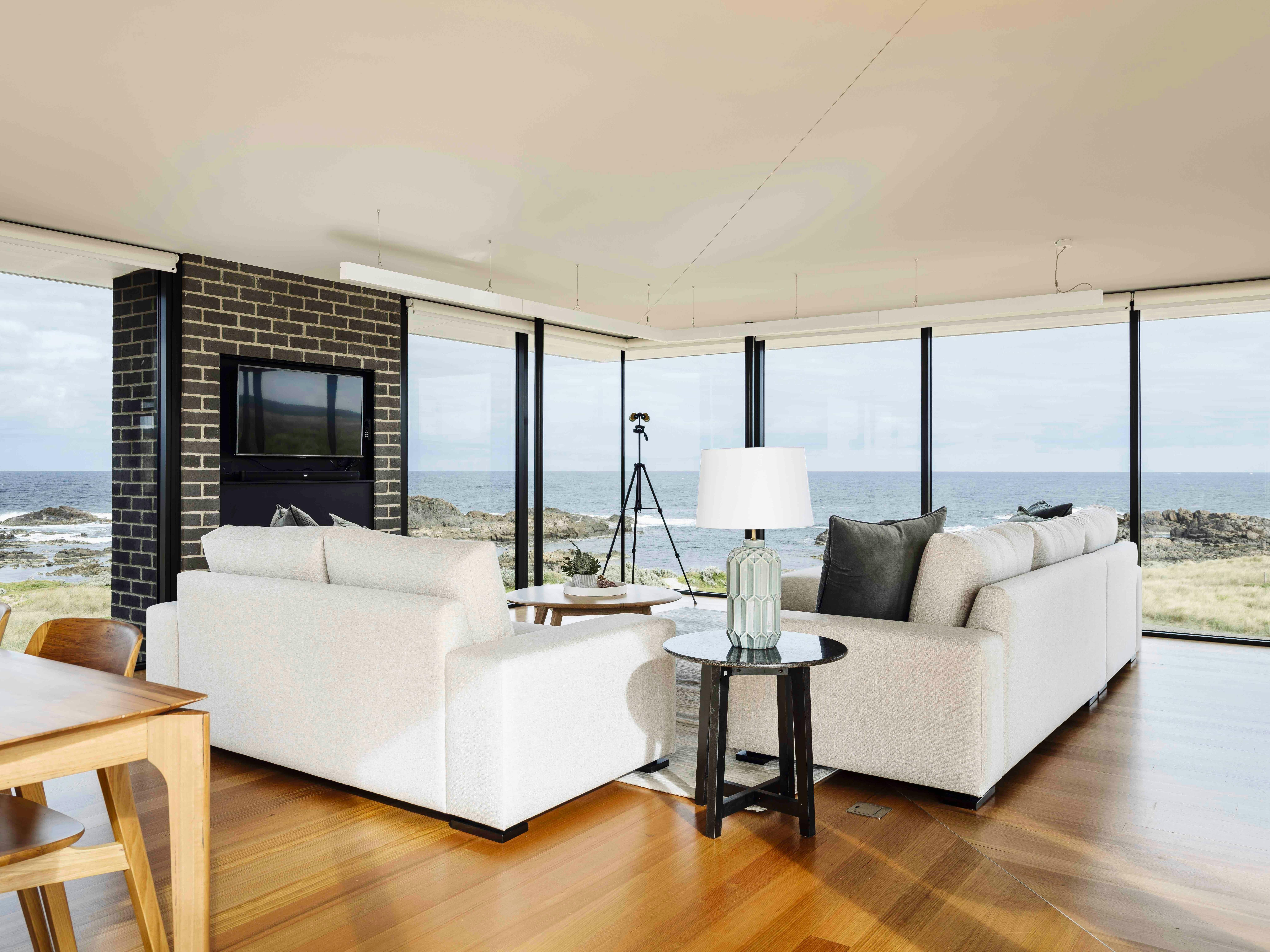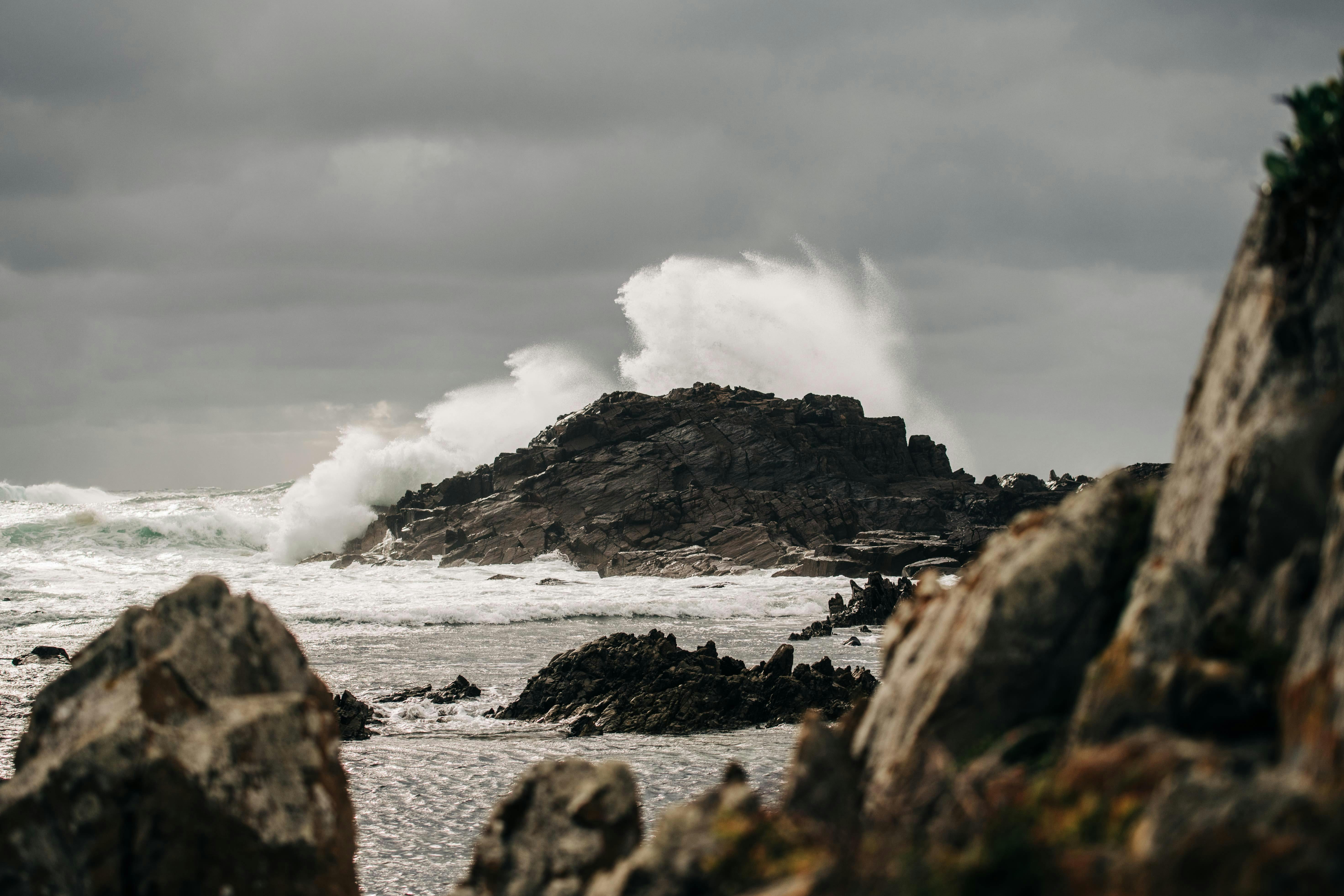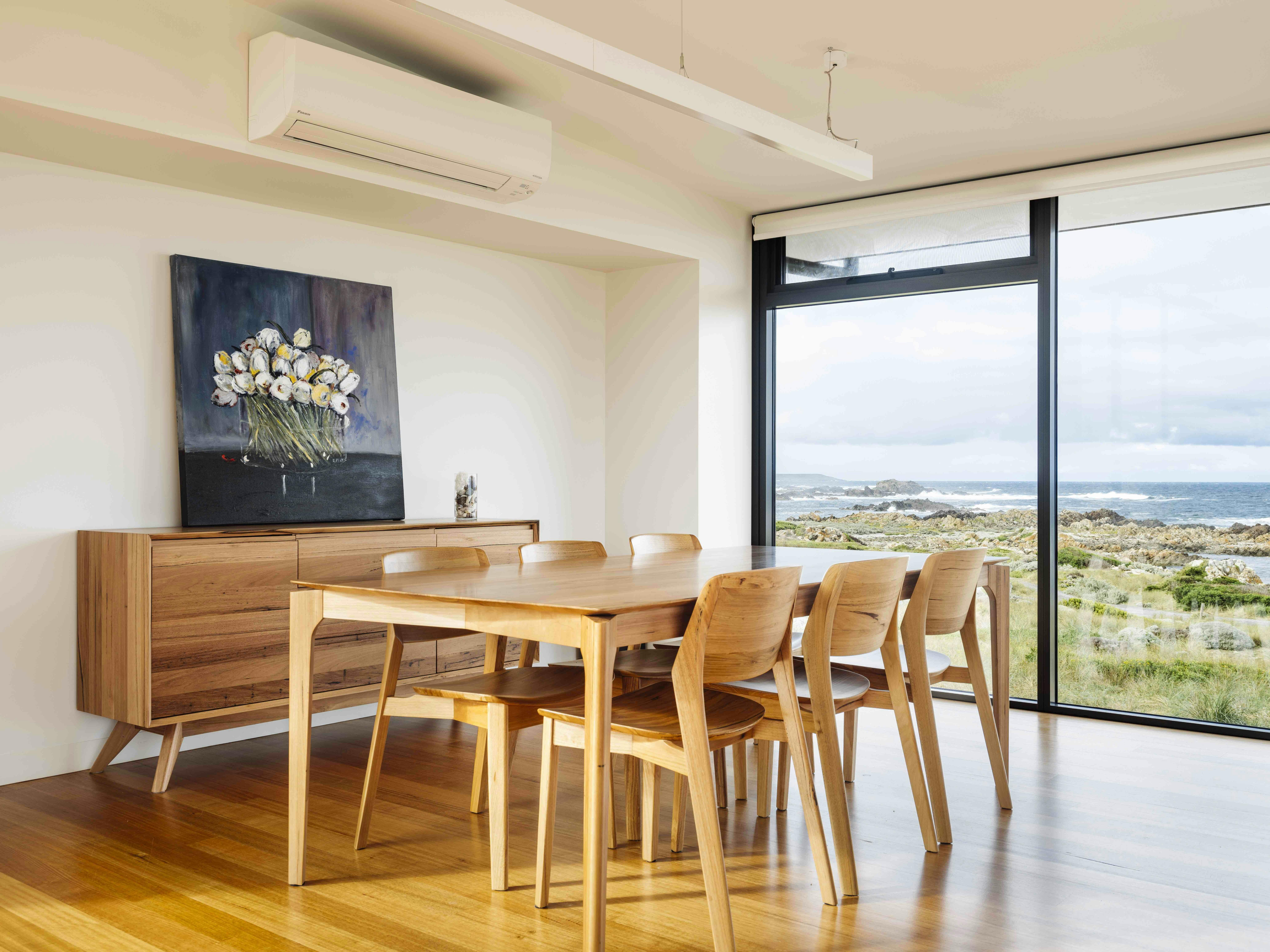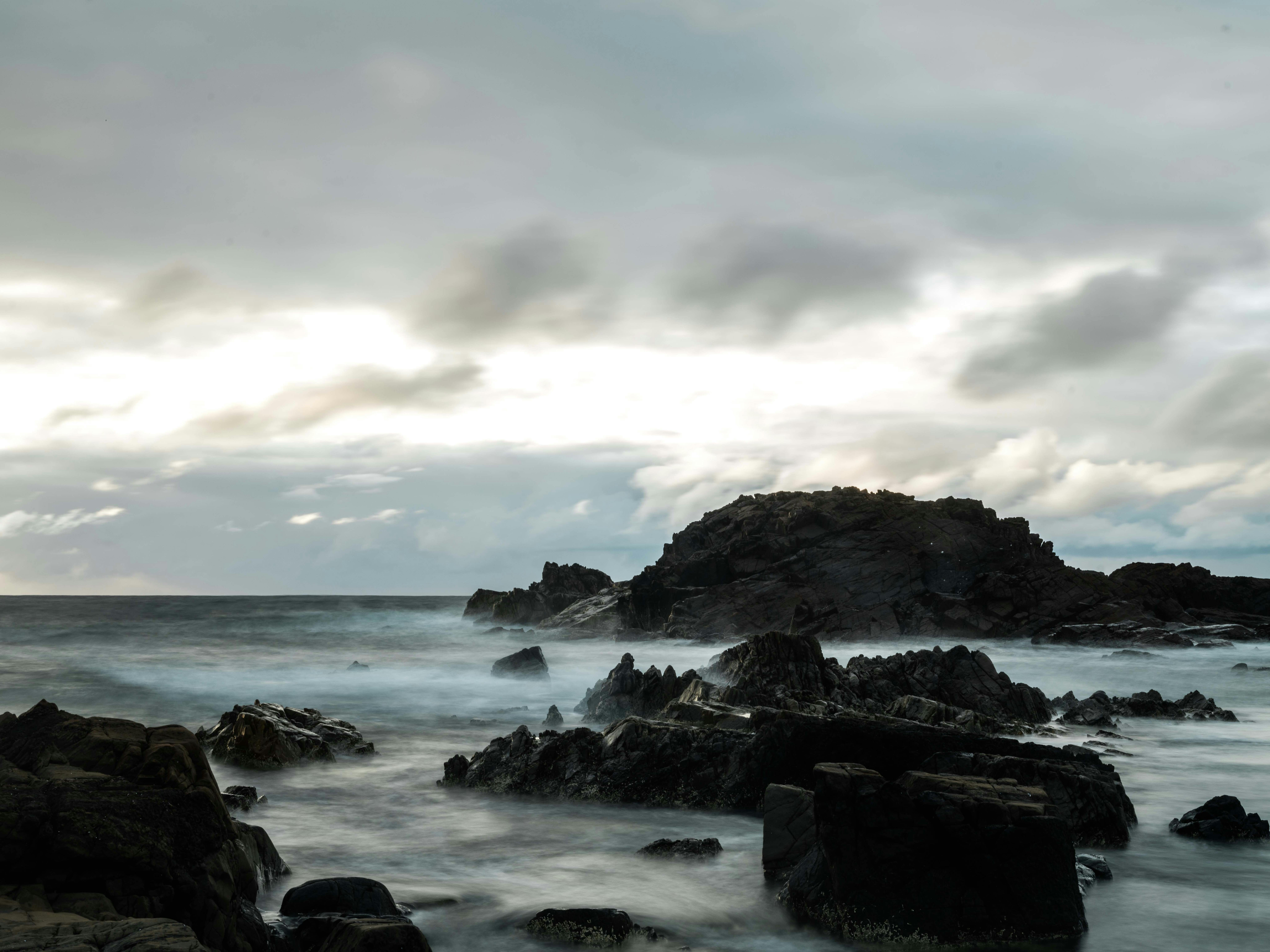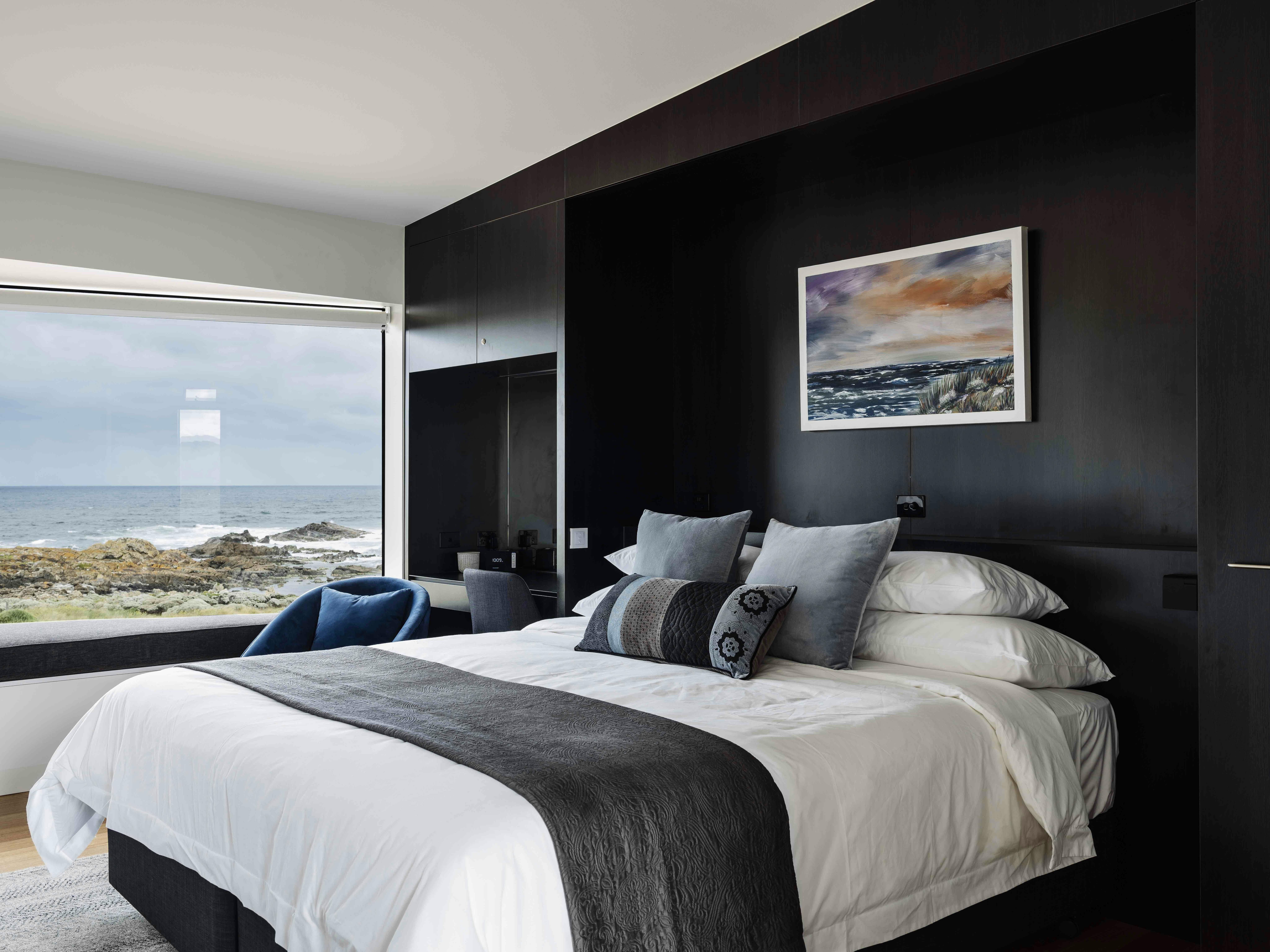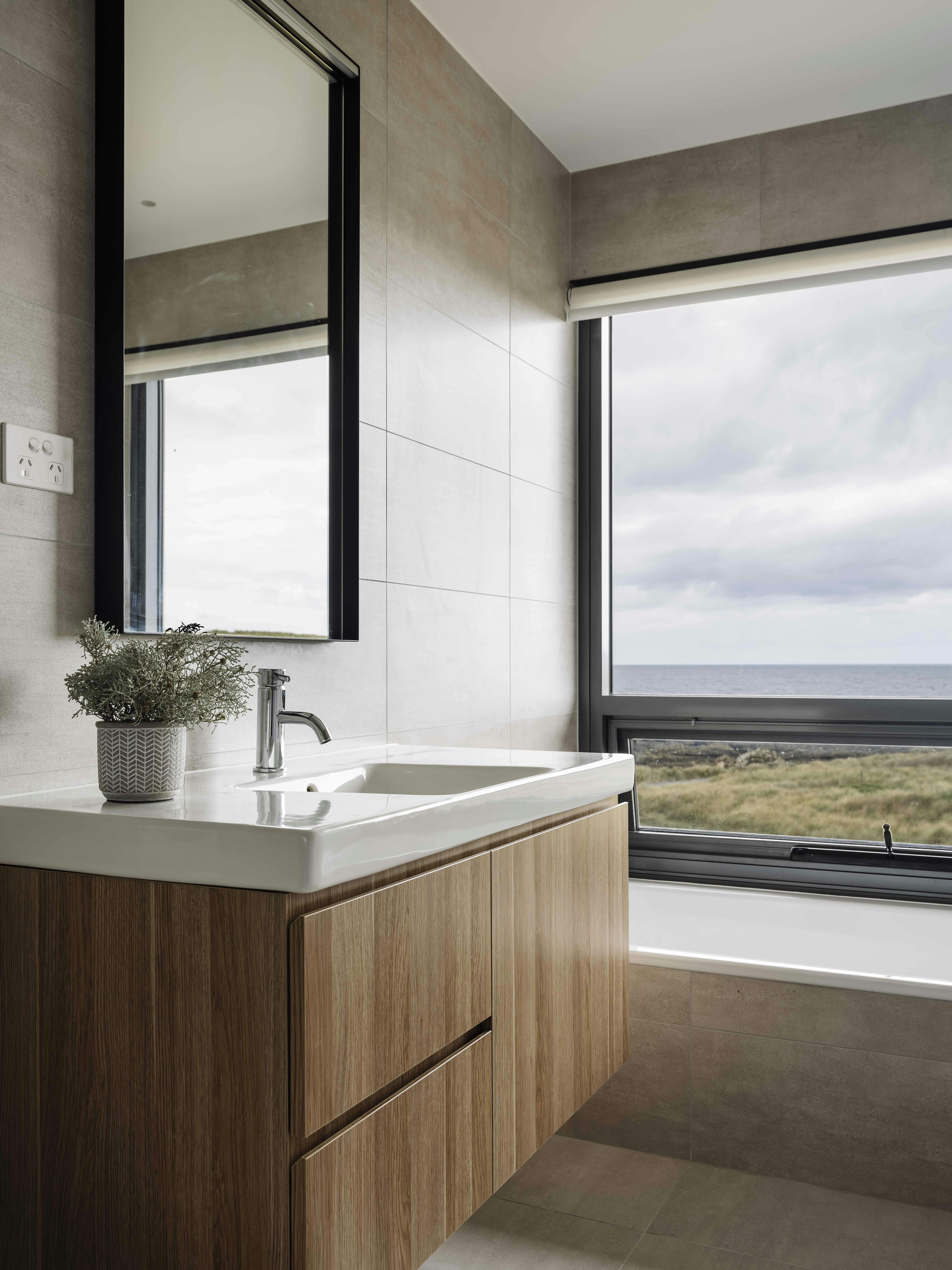 660 South Road Nugara, Tasmania Australia 7256
Ettrick Rocks located in one of the most spectacular locations on King Island offers a choice of three fully glazed luxury coastal retreats less than 50 metres from the shoreline. Every room showcases the dynamic activity of the great Southern Ocean, the wildlife and the magnificent rock formations unique to this location.
The retreats are fully self-contained and you have sole occupancy during your stay. Situated on a 38 acre property, the homes are well distanced from each other providing privacy and your own personal space.
Comfortable seating, large chaise lounge, quality and luxury King size bedding, private ensuite with rainfall shower and cantilevered window seat in each bedroom are all there for you to just unwind, relax and take it all in.
Sea Eagles and other birdlife can be seen hovering or swooping for their catch in front of your accommodation and at dusk, the wallabies gather around each of the homes amusing our guests.
Food on King Island is abundant and its produce prized and sought after by culinary chefs and connoisseur's from around the world. The site has an abundance of edible plants, seaweed and crustaceans for foraging and to enjoy these delights there is a dream kitchen bound to get those creative juices into overdrive.
Ettrick Rocks is ideal for romantic escapes, families and travelling groups. Love to have you over!
Inidicative Rates
$650 - $1380.00
Contact for more information
Website:
www.ettrickrocks.com.au
Facilities found here
Laundry
Non Smoking
Radio/Stereo
Where to find
Ettrick Rocks – King Island
---
660 South Road Nugara, Tasmania Australia 7256