Porky Beach Retreat – King Island Escapes
---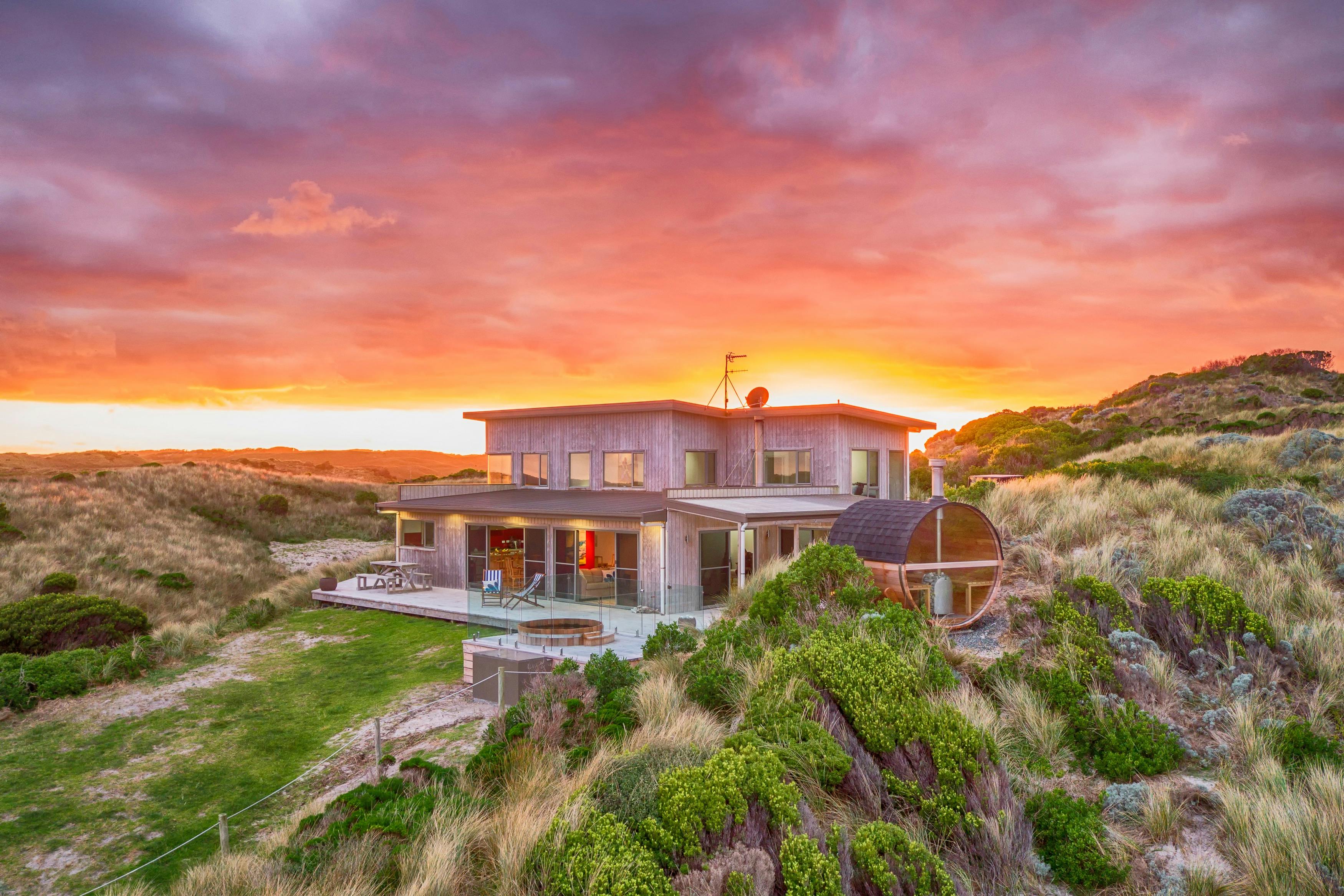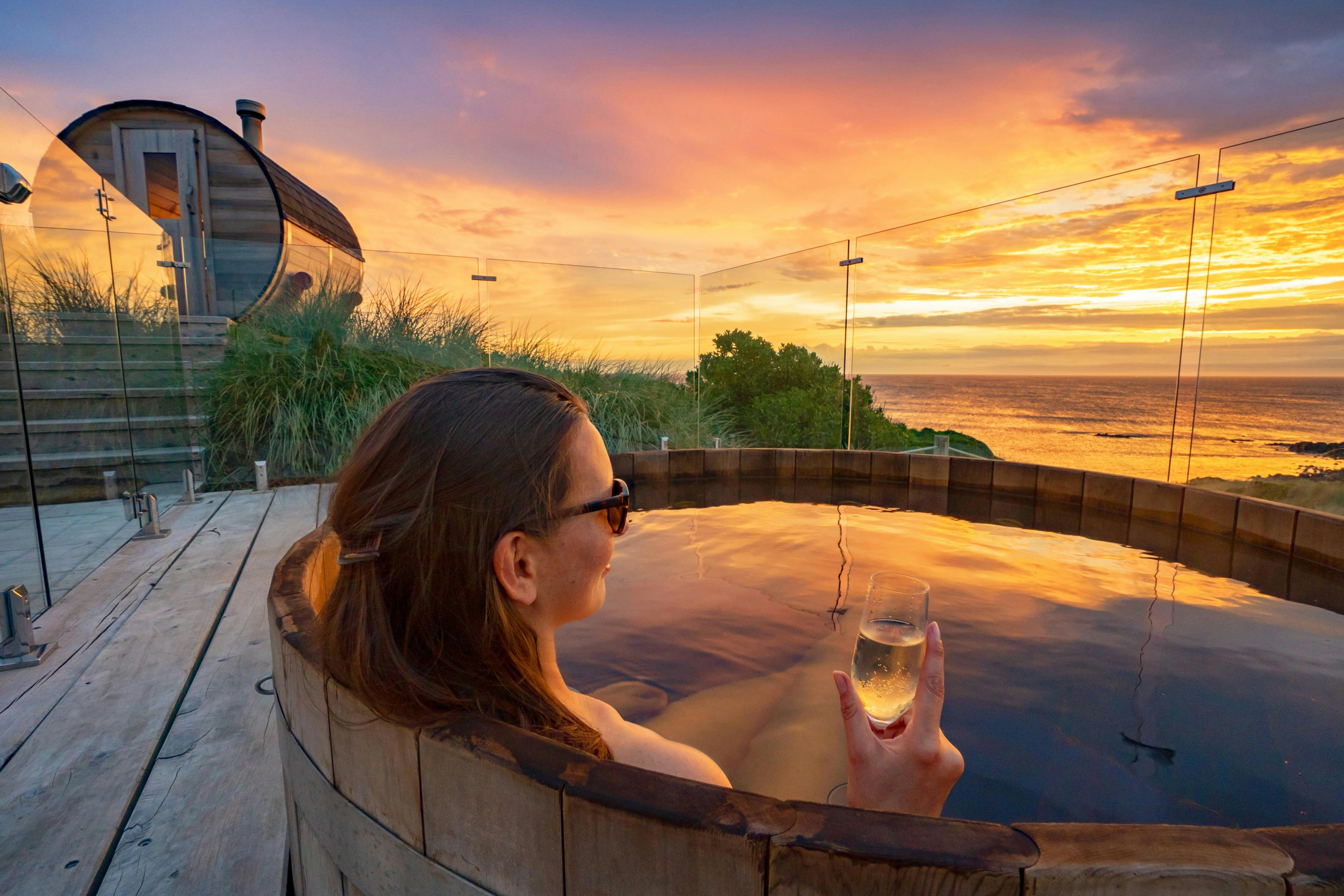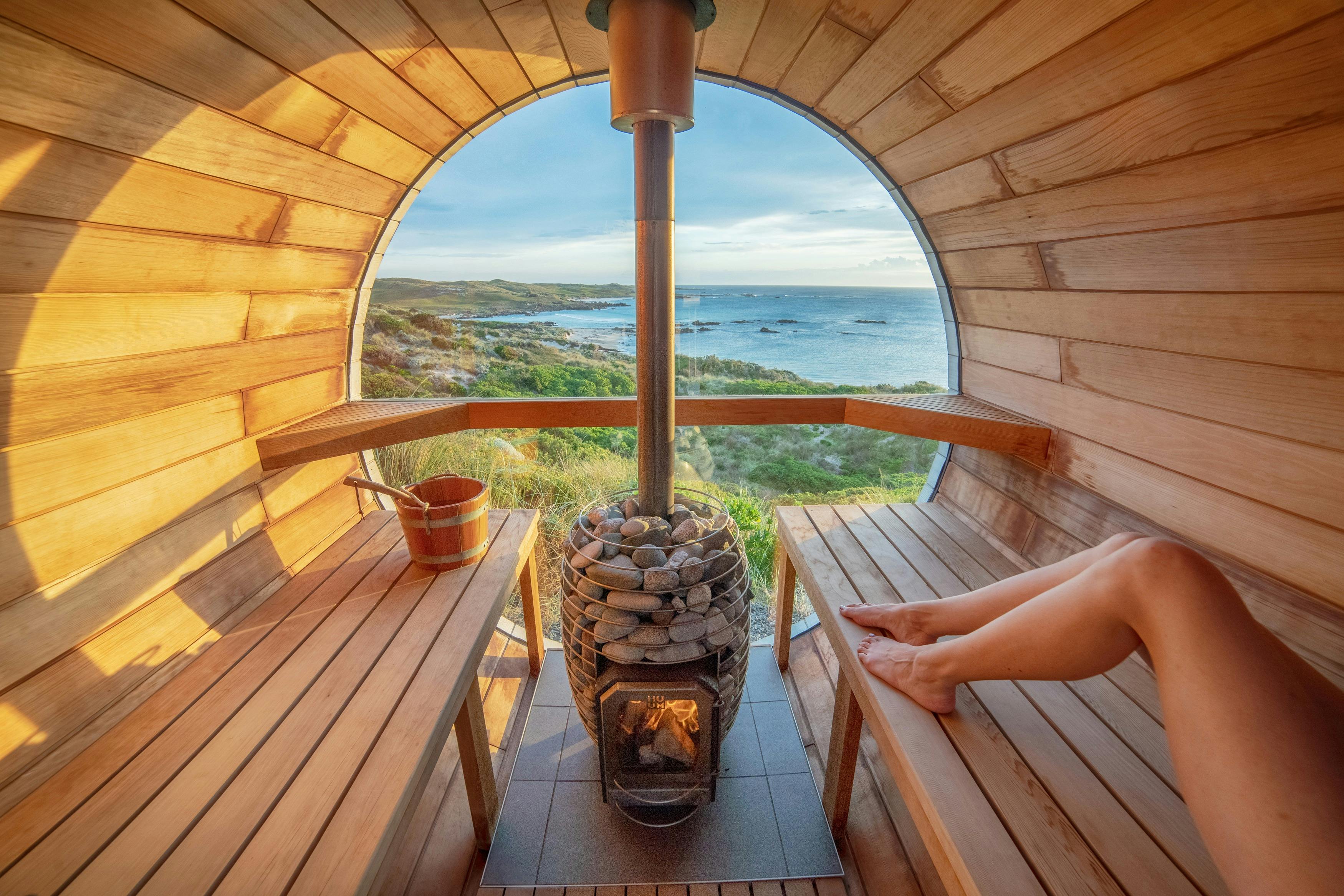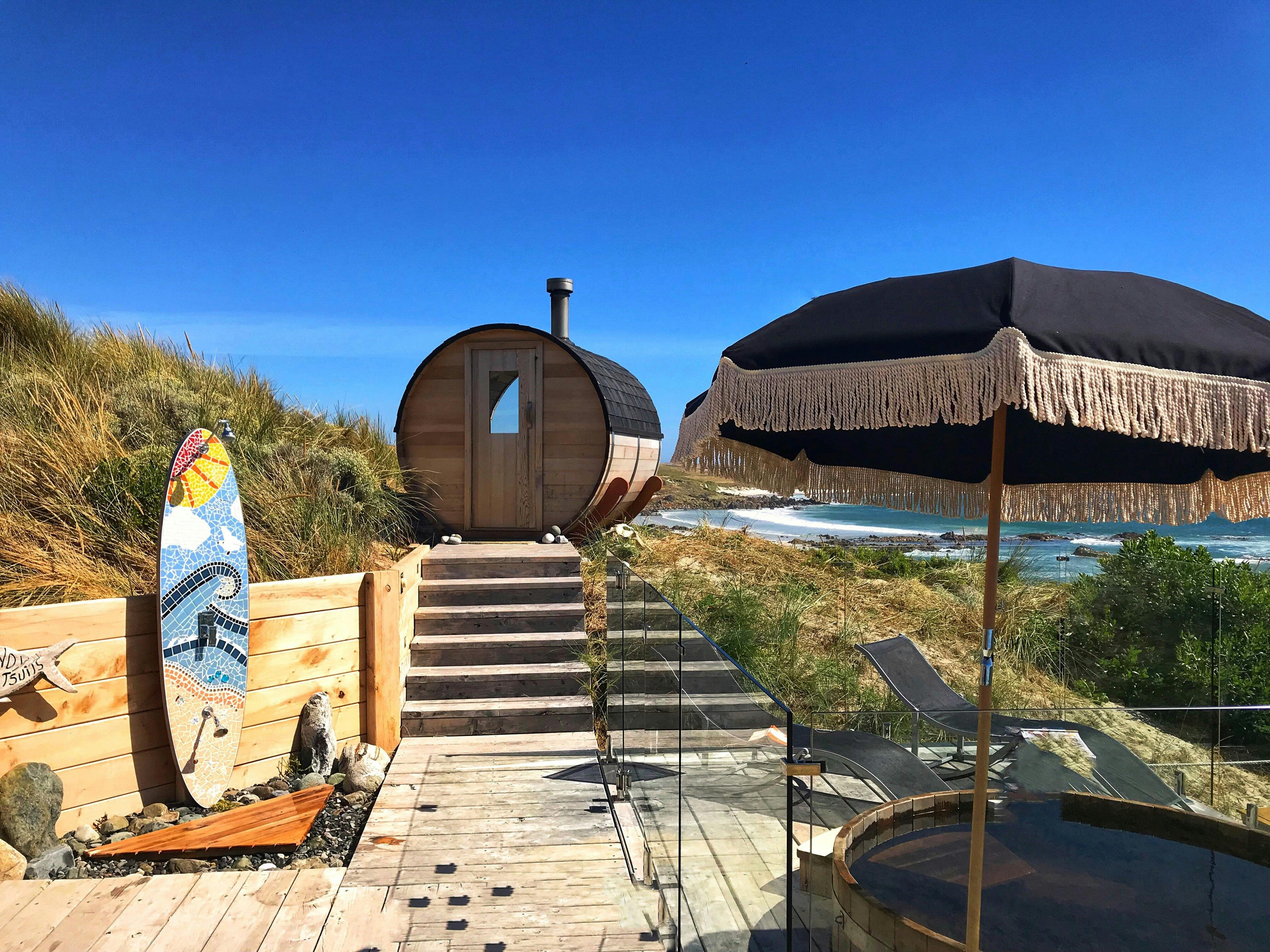 135 Barnes Road King Island, Tasmania Australia 7256
Porky's Beach Luxury Retreat is a four bedroom, two and a half bathroom architecturally designed holiday house with breathtaking views, located on the beach at King Island.
Unwind in a private outdoor sunken cedar hot tub, an outdoor mosaic shower and a beachfront bespoke glass fronted sauna. This is the only one in Australia and nowhere else can you rent a private beach retreat with these facilities.
The property is set in a unique private coastal setting upon sand dunes, with direct access to your private beach. The retreat showcases the Great Southern Ocean; floor to ceiling glass windows that maximise the views.
Guests can relax in this sanctuary away from life, with a rotating Scantherm fireplace; which doubles as a piece of art, gourmet kitchen and bespoke style and touches that provides the highest standard of luxury accommodation on King Island.
Authentically reconnecting with nature, a commitment to environmental sustainability, this is the ethos that has shaped and styled Porky Beach Luxury Retreat. Located 5 minutes away from the local airport and one of the world's top golf courses, Ocean Dunes Golf course. Cape Wickham (rated number 24 in the world) is a 30-minute drive away.
Inidicative Rates
$750 - $1050
Contact for more information
Website:
www.kingislandescapes.com.au
Facilities found here
24 Hour Reception
Bar
Barbeque
Business Facilities
Family Friendly
Laundry
Open Fireplace
Outdoor Dining Area
Outdoor Furniture
Pay TV
Pet Friendly - Enquire
Radio/Stereo
Spa/Sauna
Where to find
Porky Beach Retreat – King Island Escapes
---
135 Barnes Road King Island, Tasmania Australia 7256