Sheffield Murals Audio Tour – from the Sheffield Visitor Information Centre
---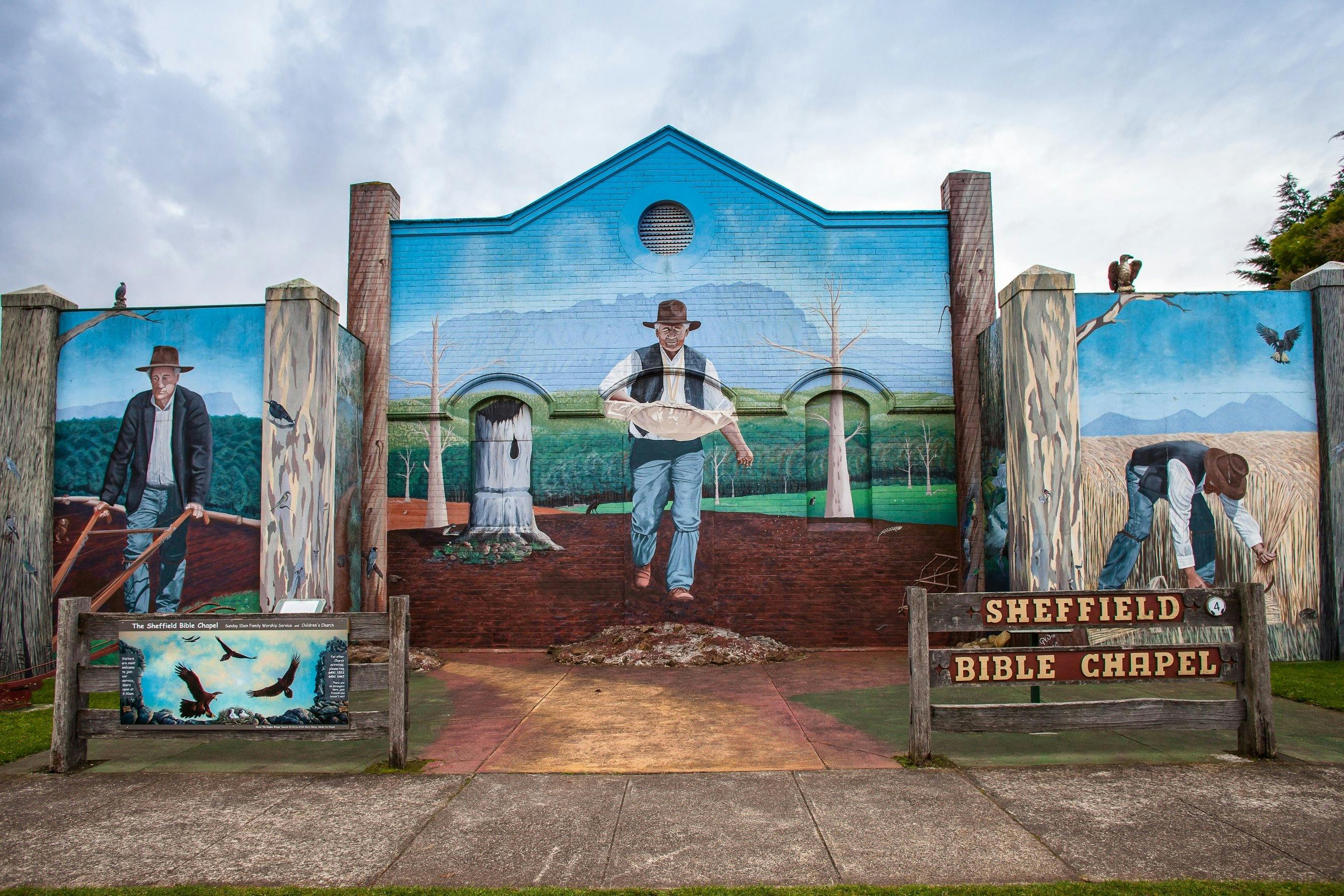 Pioneer Crescent Sheffield, Tasmania Australia 7306
The Sheffield Murals Audio Tour is a self-guided audio, walking tour that tells the story of why the first mural was commissioned in Sheffield and how a rural town in economic decline was transformed into a thriving outdoor art gallery! Local characters share their vision, tell their stories and fill us in on the history of Sheffield.
The audio tours are excellent and entertaining – 'not to be missed' – as recorded in our visitor's book at the visitors centre.
Experience the strong community spirit and listen to the town's unique characters whilst viewing the stunning mural exhibits. The "Story of the Sheffield Murals" audio tour really does bring the murals to life.
The audio tour is captured on handheld digital devices with headphones which can be hired from the Sheffield Visitor Information Centre on Pioneer Crescent in Sheffield, Tasmania.
Where to find
Sheffield Murals Audio Tour – from the Sheffield Visitor Information Centre
---
Pioneer Crescent Sheffield, Tasmania Australia 7306