The Nut Chairlift
---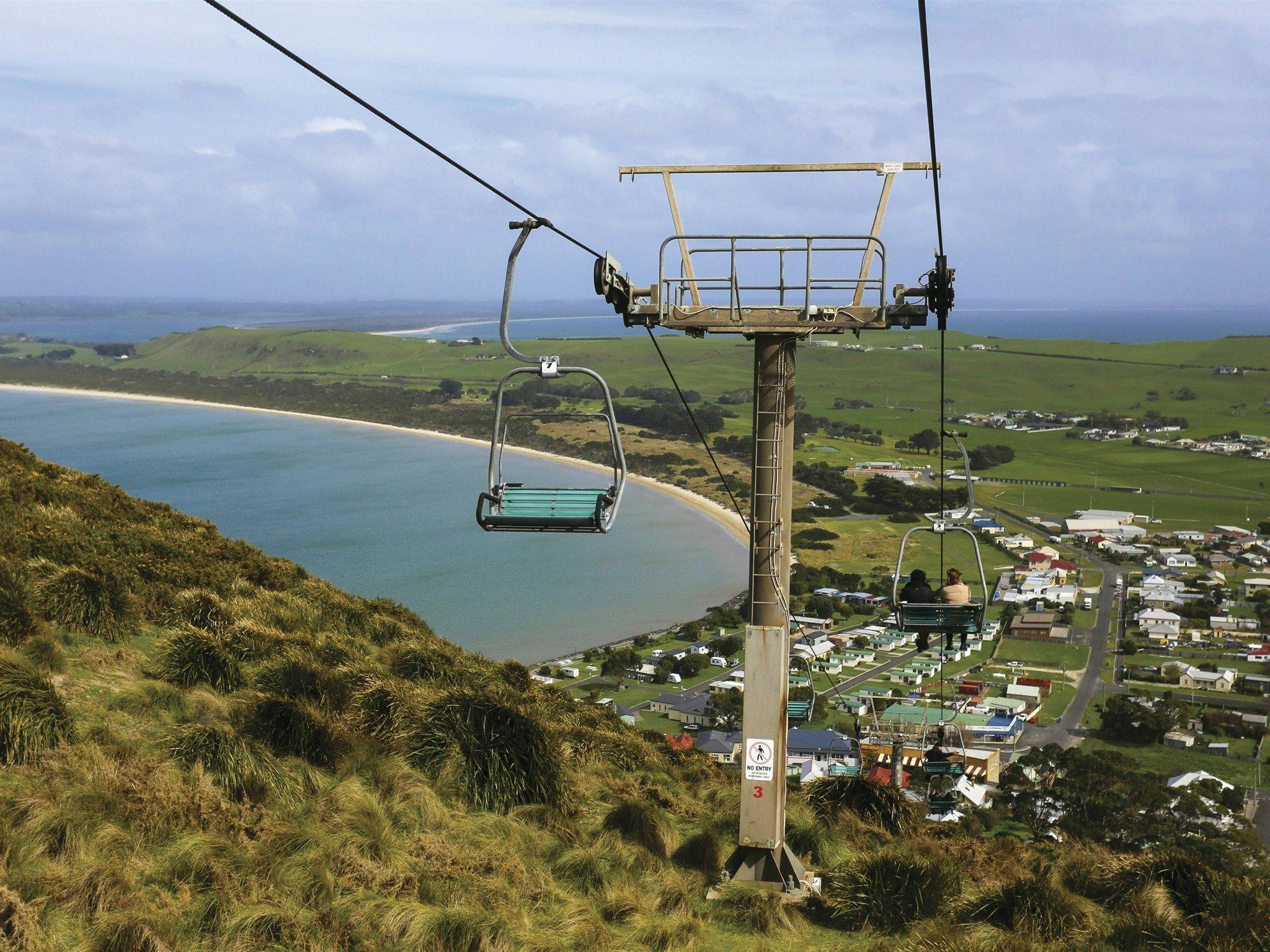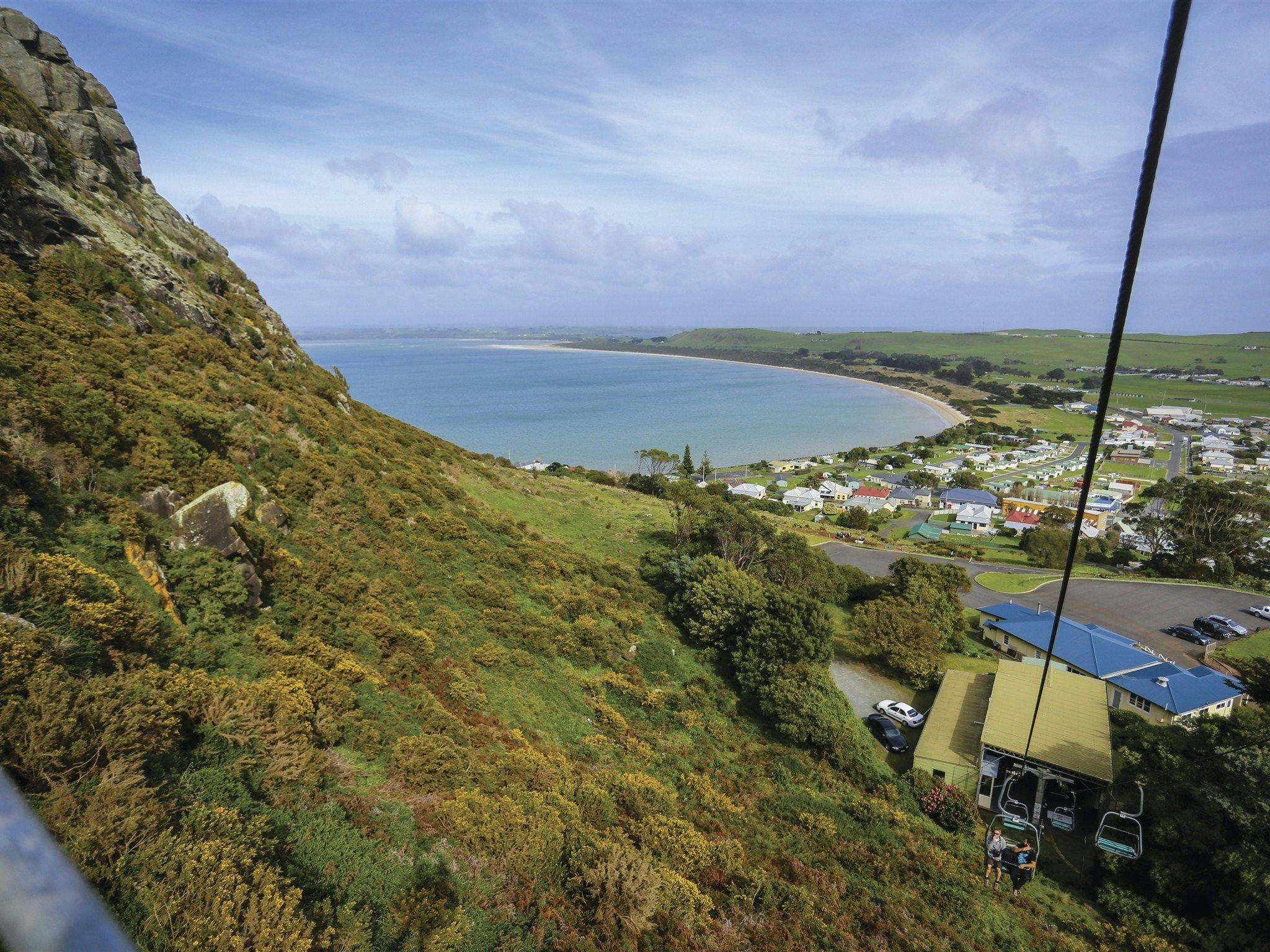 Browns Road Stanley, Tasmania Australia 7331
The Nut, rising 152 metres from the sea, dominates the headland that the fishing village of Stanley shelters behind. No exertion is necessary when the chairlift takes you to the top for a seagulls view of the historic town and the east and west along the coast.
The chairlift has 20 double seats and the trip takes about five minutes each way. You can get off at the summit and explore or take a non-stop round trip.
Open daily (excluding Christmas Day and Good Friday) 9.30 am -5.30 pm during summer and 9.30 am – 4.30 pm during winter.
Where to find
The Nut Chairlift
---
Browns Road Stanley, Tasmania Australia 7331