Pedal Buggies Tasmania (Hire)
---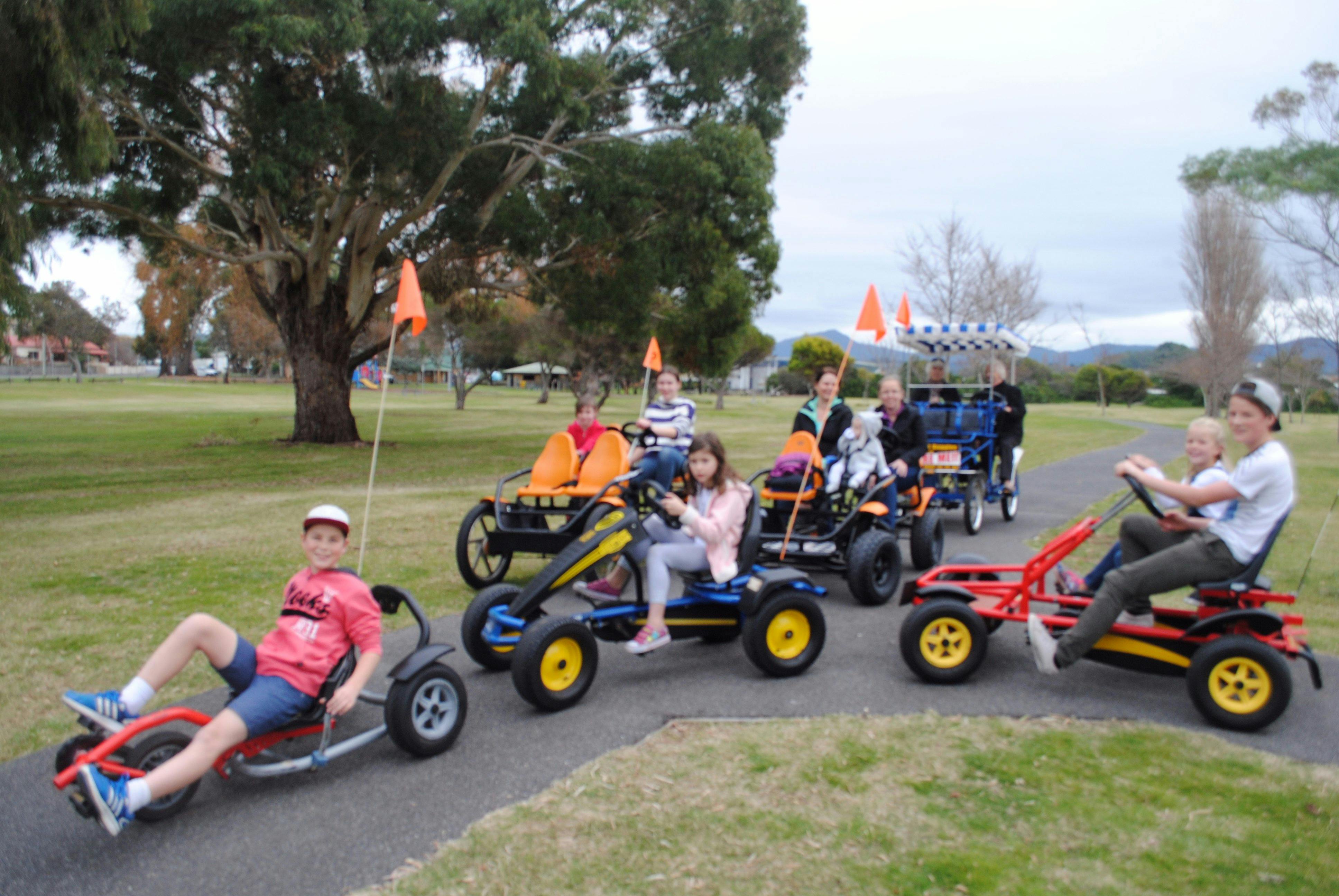 Pedal Buggies Tasmania 2 Beach Road Ulverstone, Tasmania Australia 7315
Pedal Buggies Tasmania is located at Ulverstone on Tasmania's beautiful North West Coast. With a variety of pedal buggy styles and combinations to choose from there's sure to be one that's just right for you. Fun and entertaining for all ages, Pedal Buggies are sure to be a winner. Enjoy the beachside parks as you pedal along the shared pedestrian/cycle path. Hire single, double or family buggies which you can attach extra child seats and baby harness seats (suitable from six months old).
Trailers can be added enabling more people to pedal on the one buggy. General hires are based on a generous half-hour. Feeling really energetic?
Approved buggies may proceed past the wharf precinct crossing the bridge on the shared pathway to explore the western bank of the Leven River as far as the Apex Caravan Park. (Please discuss this option for special instructions at the point of hire). Ample parking available for vans and motor homes closes by. Public toilets.
Inidicative Rates
$15 - $50
Contact for more information
Website:
www.pedalbuggiestasmania.com.au
Facilities found here
Carpark
Family Friendly
Pet Friendly - Enquire
Where to find
Pedal Buggies Tasmania (Hire)
---
Pedal Buggies Tasmania 2 Beach Road Ulverstone, Tasmania Australia 7315