Penguin
---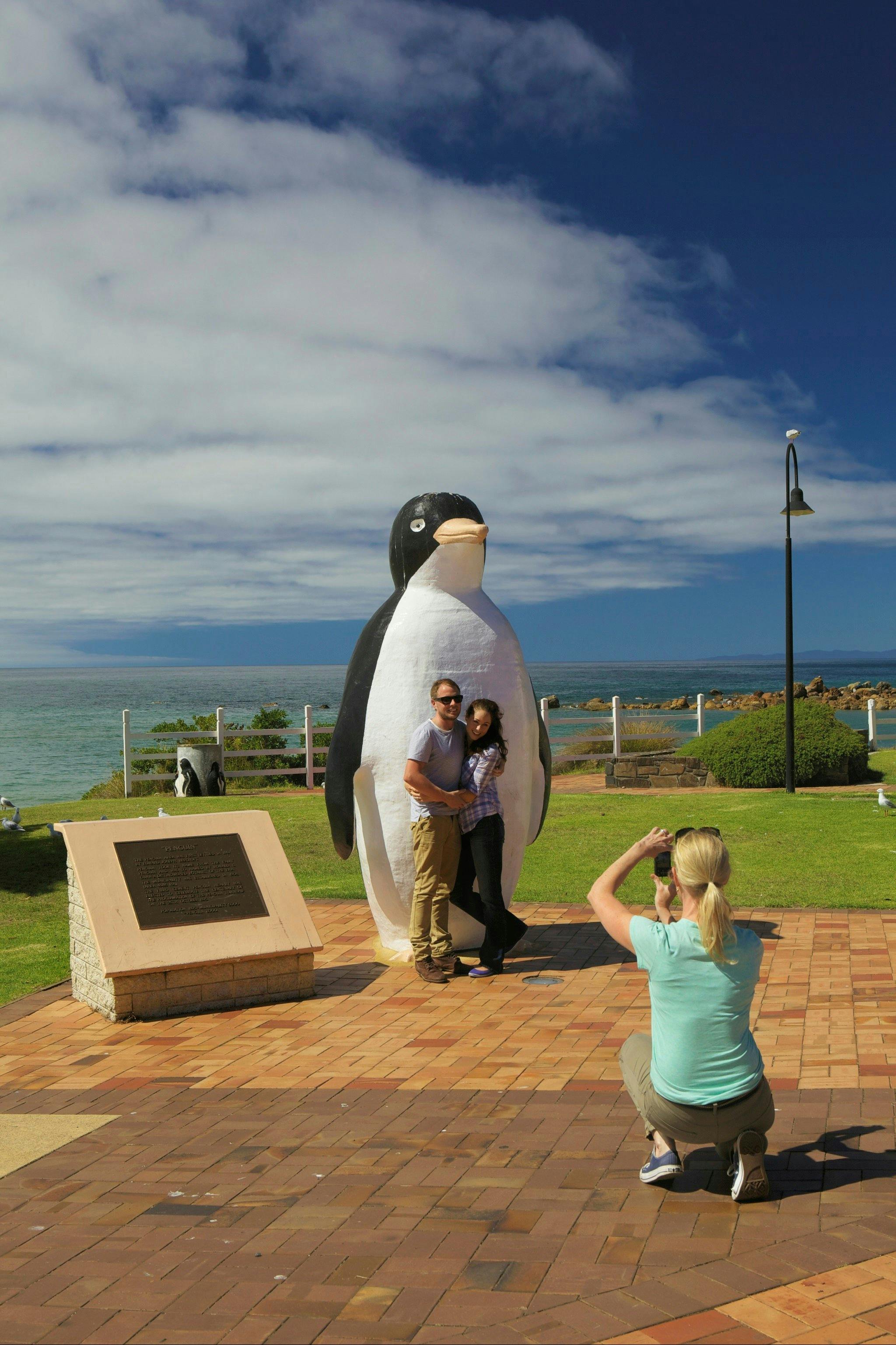 Penguin, Tasmania Australia 7316
Penguin is very much a charming seaside town with its main street adjacent to the beach.
One of the coolest small towns in Tasmania, it has funky places to eat and stay and some eclectic shopping at the town's weekly market.
The town gets its name from the nearby fairy penguin rookeries and is home to the Big Penguin, a 3-m tall ferro-cement structure on the esplanade. You'll also find smaller versions throughout the town.
From September through to March, visitors can join penguin tours and watch from Penguin Point as penguins make their way up the beach to nest.
The surrounding countryside is rich, fertile, and ideally suited to growing vegetables. This fresh produce finds its way to the Penguin Market, Tasmania's largest undercover market, held every Sunday.
The town backs on to the magnificent Dial Range, where visitors can go bushwalking or trail riding, particularly at Ferndene Gorge and Mount Montgomery State Reserves. From the mountain tops, there are stunning views over Penguin and the North West Coast.
Along the eastern entrance to Penguin are the Perry-Ling Gardens. The gardens follow the road and rail route into town for 1 km and are a mass of colour in spring.
Penguin is a 15-min drive (17 km) east of Burnie or a 25-min drive (34 km) west of Devonport.
Where to find
Penguin
---
Penguin, Tasmania Australia 7316