Pieman River Cruise
---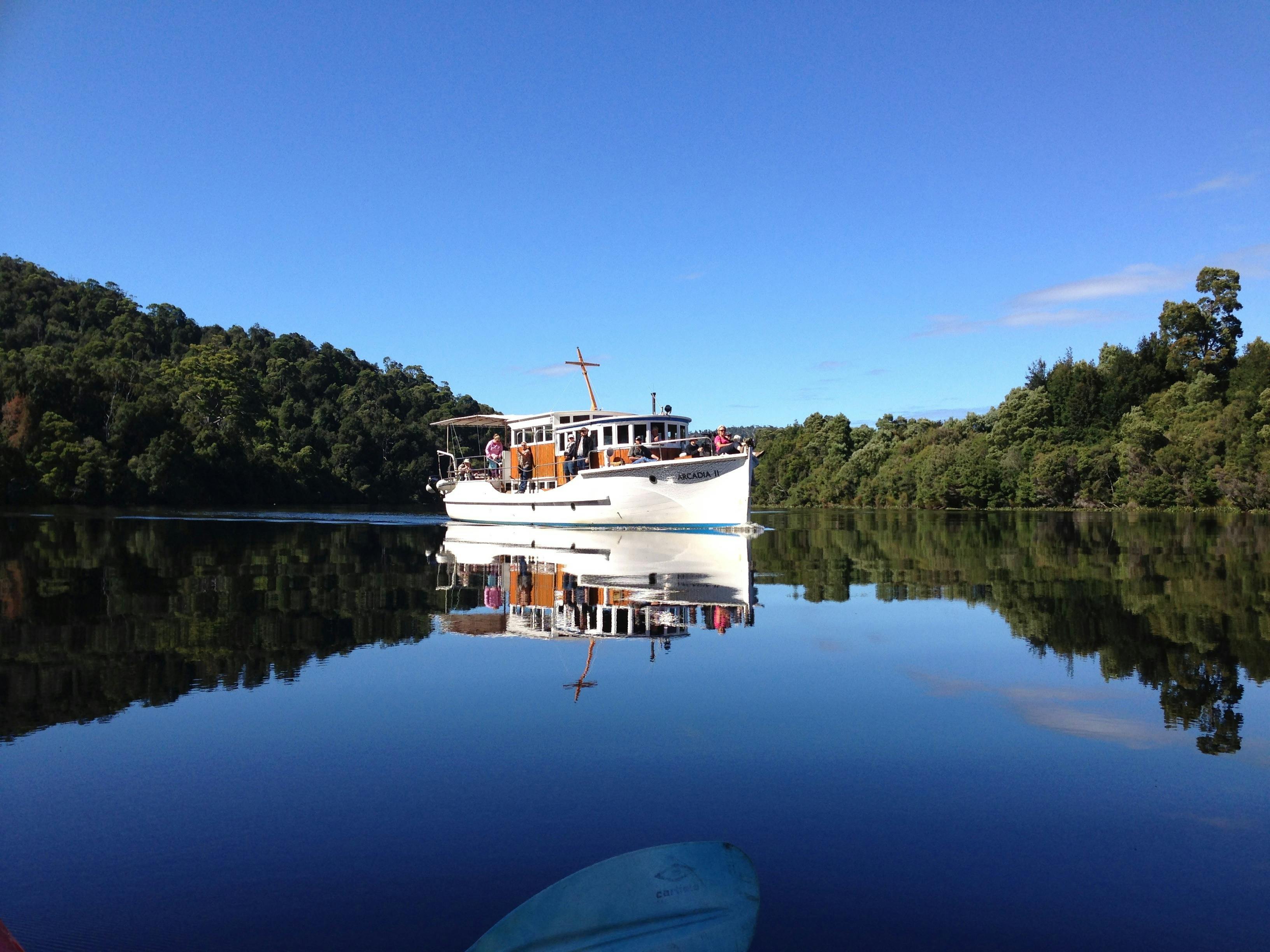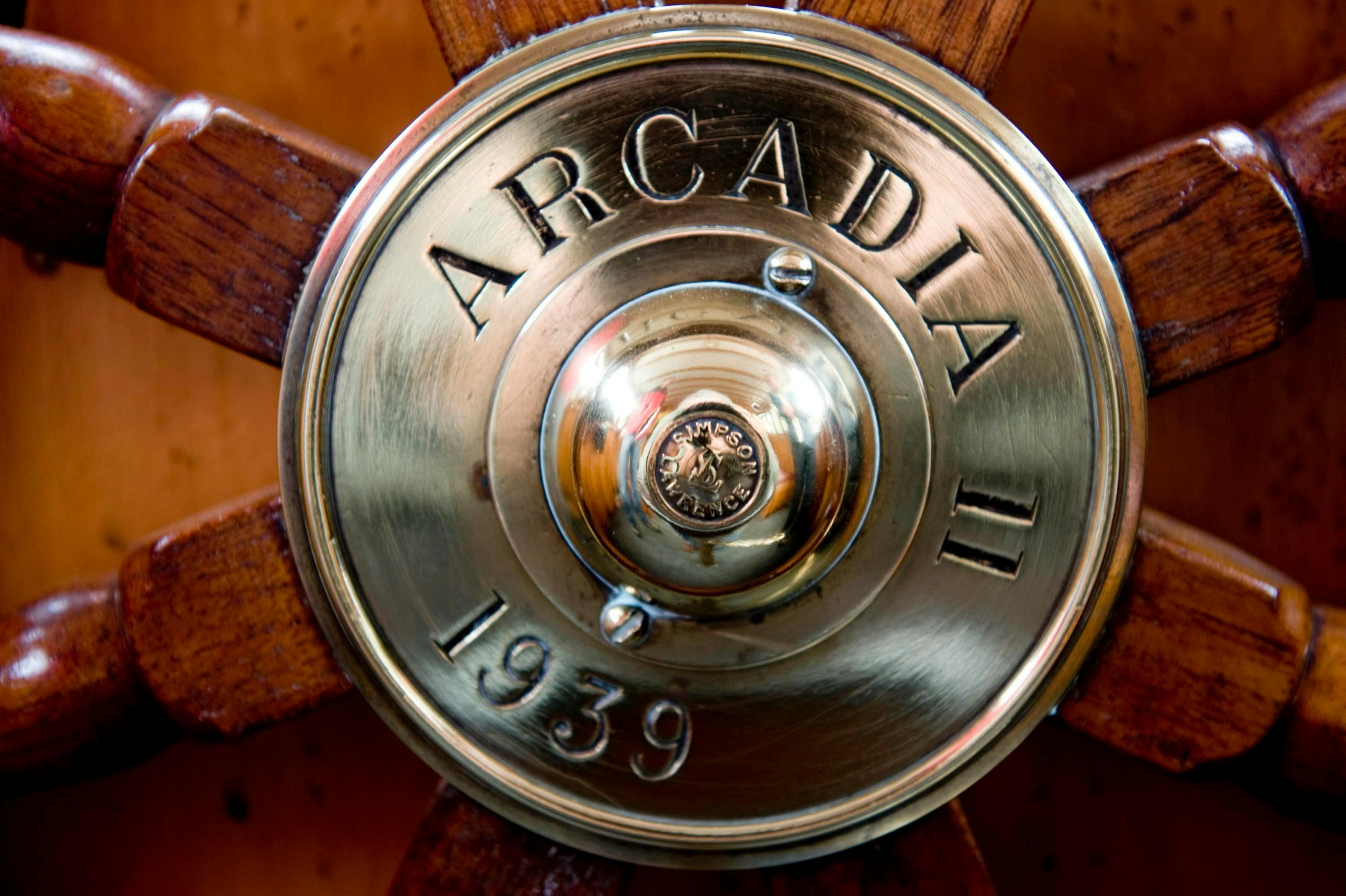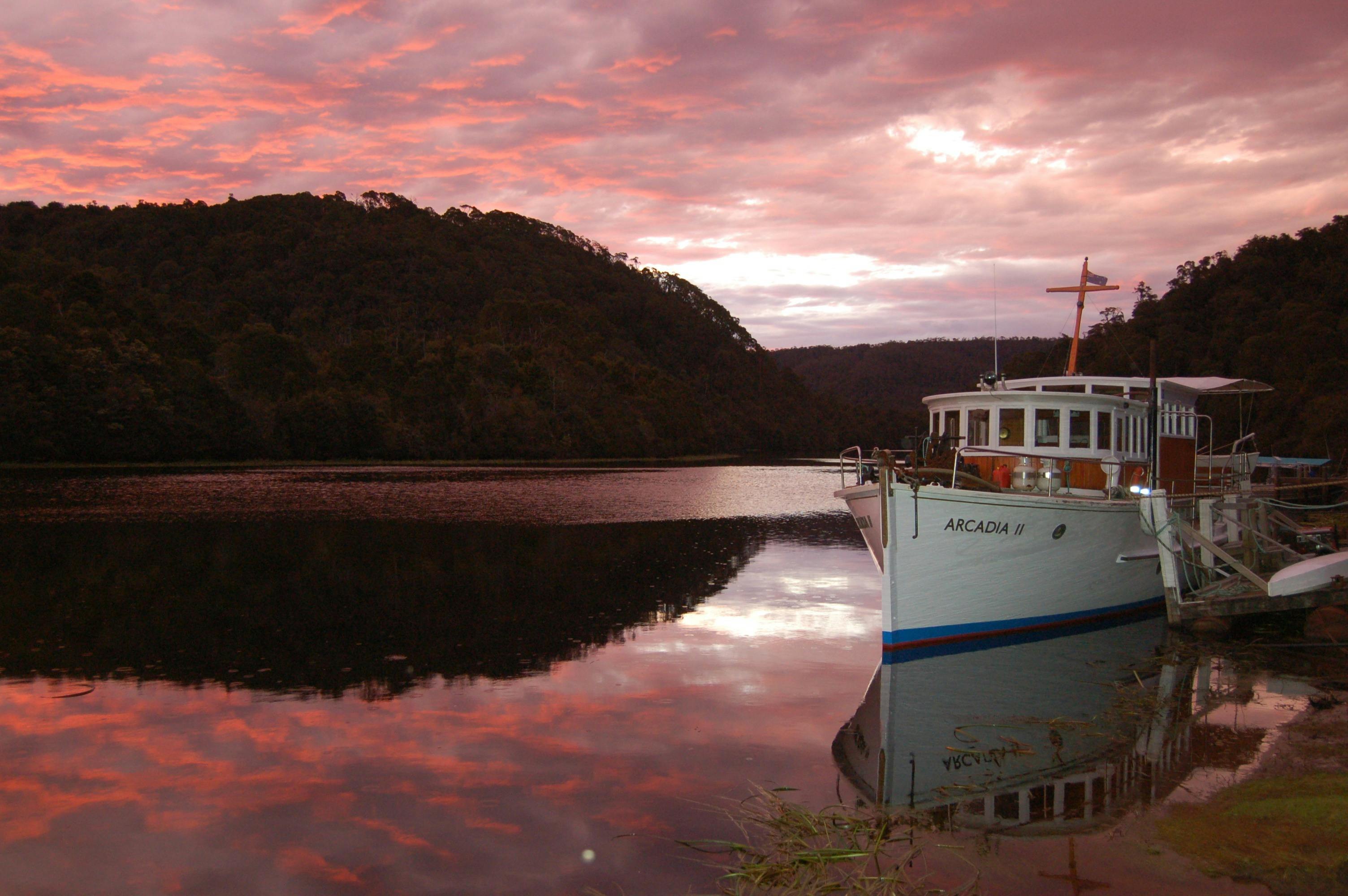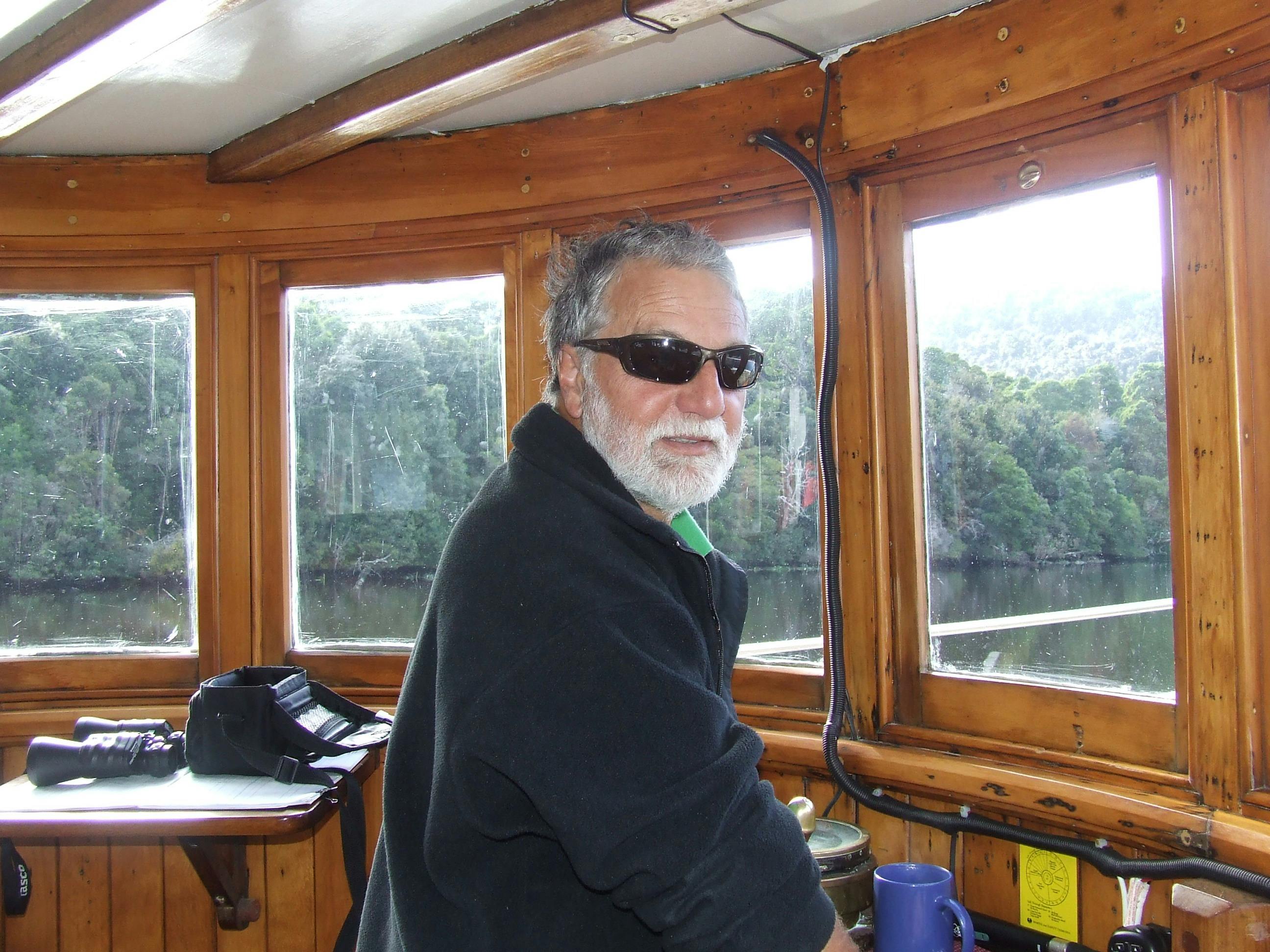 1 Corinna Road Corinna, Tasmania Australia 7321
The Pieman River Cruise, onboard the famous Arcadia II departs Corinna at 10:00 am, cruising downstream on the Pieman River towards Pieman Heads. The cruise arrives at Pieman Heads at around 11.30 am and departs at around 1.00 pm for a return to Corinna at 2.30 pm.
A commentary on the history and some of the unique features of the area are given on the way down by our very knowledgeable skippers, and you are looked after by our friendly deck crew. Tea, coffee, cake and biscuits are complimentary for the duration of the journey.
Lunch is supplied when you disembark at Pieman Heads. Lunch consists of a delicious wrap (pre-request any dietary requirements), a homemade muffin or similar treat, and a fruit drink. Lunch is packed in an eco-friendly bag for you to take on your walk through the Pieman Heads community and along the wild, rugged west coast of Tasmania.
Operates up to 7 days a week in peak season (December to March). Operations over the off-peak season (May to August) and shoulder seasons are subject to availability and weather conditions.
Where to find
Pieman River Cruise
---
1 Corinna Road Corinna, Tasmania Australia 7321